Is being carbon neutral enough?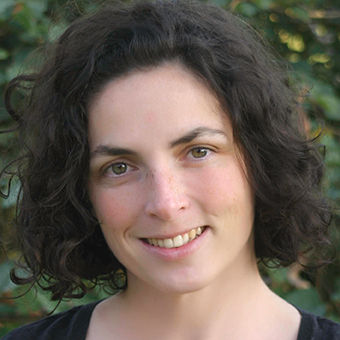 Offsetting carbon continues to be top of mind with travel entities, with a number of tourism companies in Africa setting ambitious goals for 2023.
With the industry contributing to between 8% and 12% of global carbon emissions (according to the latest data from the World Travel and Tourism Council), the focus on sustainable travel is needed. In 2022, many safari operators actively communicated their pledges, sustainability plans and certifications. They aimed to be carbon neutral, with some taking it even one step further and claiming to be "carbon positive."
The Safari Collection in Kenya recently launched the Footprint Foundation to help them address their carbon footprint and become a "climate positive safari company." The company tracks the impact of every activity and offers solutions to mitigate that impact. For example, for every hour flown in a helicopter, the company plants six indigenous trees, offsetting its carbon footprint by more than three times. The pilot also has a box of indigenous "seed balls" onboard for guests to toss from the helicopter.
Singita introduced carbon neutral guest stays. A carbon neutral levy is now automatically included in every booking, with the funds generated being used to purchase verified carbon credits from accredited service providers in each region.
Singita and the Safari Collection are just two examples of tourism companies on the continent that are making a difference. However, carbon might not be the right way to look at responsible and sustainable travel, according to some in the industry.
Carbon positive safaris?
There is no such thing as a carbon positive safari, according to Byron Thomas, founder of Niarra Travel. "Most safaris involve a lot of flying, the biggest impact coming from the international and regional flights. Looking at carbon alone, I think people should know that they are adding carbon, there is no way of creatively accounting your way out of it."
Chris Roche, director of Wild Expeditions, agreed with Thomas, explaining that there are so many elements to sustainable travel, many of which are difficult to measure. "As is so often the case in this area, it really does depend on what the scope is. Are we talking just in the protected area visited or travel within Africa as a whole? Or does it include travel intercontinentally? Does it include the practices of the tour operator the safari is booked through?"
To make a point about the complexity of carbon measuring, Niarra Travel's Rebecca Cook asked this question: Is it better to spend less carbon to go to an overtouristed area to a lodge with minimal efforts to support local communities, or spend more carbon on a charter flight to one of the most remote places that actively support the local communities? "The latter is far more positive than the first, and what seems a less carbon-intensive journey doesn't have even close to the same gravitas as the second. Carbon can be measured, whereas impact on communities, conservation and culture is a less specific number."
Thomas added that the conversation needs to be about more than carbon. He says: "There is a cost in carbon to do trips, just as there is a financial cost. If we are spending our carbon budget on travel — any trip in a plane is automatically an overspend — it needs to go to supporting places that are looking after biodiversity and the local communities and cultures that support them. Carbon is an expense, so you need to choose places that are worth the spend."
What's more is that measuring carbon and obtaining certifications is an expensive process. As such, it adversely impacts small to midsize businesses, those that are doing everything they can on the ground but cannot afford to pay out vast sums of money for a badge.
Alternate strategies
That's where new and innovative products like Weeva come in. Weeva is a software-as-a-service platform designed to help the travel industry implement a comprehensive and measurable sustainability strategy. 
"After talking to several people in the industry, we found that they were eager to go green but needed to know where or how to start due to all the complicated jargon and many options," said Julie Cheetham, managing director at Weeva. "We had an idea: that data could be used to break through all the distractions and promote positive change. We knew how wearable tech like Fitbit had revolutionized people's health goals and wondered if we could develop software with a similar impact on sustainability. With that question in mind, 18 months later, Weeva was launched: a platform that stores all your relevant data, helps you understand the impact of your business, offers concrete actions for improvement and holds you accountable — but also guides you along the way."
For Thomas, it's time to stop using terms like carbon positive.
"These terms are misleading and stop people thinking about the reality of the situation," he said. "Travel costs carbon (a lot of it), not just money. Think about your carbon budget, which should be around 2.3 tones per person per year to stay in line with climate goals. Realize that travel costs carbon and save up for it. At home, try change what you eat, how you heat your home, to 'save up' for your next trip. Travel with someone that can tell you that cost and spend your carbon in places that look after biodiversity. Because that is the only thing that will get us through this climate emergency."
Source: Read Full Article