Can ChatGPT be a travel planner? We tested it out
"What is the best luxury hotel in Paris?"
It's a subjective question. Luxury means something different to everyone. The kind of hotel a person enjoys depends on a range of factors from in-room technology to its design. For a travel advisor, matching a client with the right hotel involves a number of qualifying questions and, often, insider knowledge.
So can a chatbot answer that question, and answer it well? 
ChatGPT, the viral chatbot created by artificial intelligence research and deployment company OpenAI, took a crack at it, even recognizing the query's subjective nature. 
"There are many luxury hotels in Paris, and the best one for you will depend on your personal preferences and budget," the chatbot replied. "Some of the most highly rated hotels in Paris include the Ritz Paris, the Four Seasons Hotel George V, the Plaza Athenee, the Mandarin Oriental and the Bristol. All of these hotels are known for their luxurious amenities, excellent service and prime locations."
I shared this and other answers from a Q&A I had with ChatGPT with Lindsay Taylor-Lauer, director of luxury and hosting at Travel Leaders 365 in Highland Park, Ill. 
She then joined me in posing some more pointed questions to the chatbot.
Taylor-Lauer and I agreed that while the answers were accurate, they lacked nuance.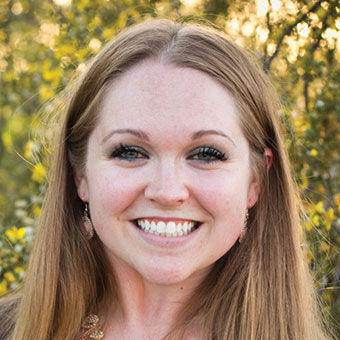 "It's almost like it gets the big ideas from what's probably been published, right?" she said. "The Parisian hotels it listed, yes, they are luxury hotels — but they're also probably the most famous hotels in Paris. So, are they the most luxury or are they just the most famous luxury?"
ChatGPT has made headlines since its debut in late November. In addition to delight and fright about its capabilities, it has also garnered some major attention. Last week, Microsoft confirmed a multibillion-dollar investment in OpenAI. 
But Taylor-Lauer and I found that in many ways its answers were more akin to what a search engine would provide than a person (although, as it's further developed, that gap could shrink).
For instance, asked "What is the best airline for luxury travelers?" its results were similar to its Parisian hotel answer: a handful of carriers, including Emirates, Qatar and Lufthansa, and the products and service they are known for.
And although Taylor-Lauer noted that "at no point was it incorrect," it did seem to lack some finesse and "that human element."
Some of that can be pinned on the user. Chatbot prompt-writing is becoming an art in itself. Indeed, when given a more detailed prompt, "What is the most luxurious way to fly?" ChatGPT did bring up first-class cabins and the category of private aviation that was seemingly missing from its first answer.
But as Taylor-Lauer pointed out, for some, "luxury" aviation might simply be flying together with their family and not getting split apart.
"I think it's so subjective because everybody's different ideal of luxury is going to change based on our own preferences and experiences," she said. "It's even like decorating a house. I love floral patterns. To some people, that's absolutely abhorrent. But it even goes down to that same degree when you're looking at a hotel."
If a client asked her for the best luxury hotel in Paris, Taylor-Lauer said she would ask the client what kind of hotels they've stayed in and enjoyed, the kind of style they appreciate and how much technology they want to have in their room.
From there, she would get more detailed. For instance, does the client like having a bathtub in their room? Are they bringing children, and how old are they? Whether they want to be on Paris' Left or Right Bank would also play a role, as would the hotel's willingness to customize guest stays and Taylor-Lauer's relationships with the property's staff.
"I need to learn more about you to be able to recommend what is the best luxury hotel, because there are so many, and especially in a city like Paris, which is so hotel-rich," she said.
One of Taylor-Lauer's personal favorite hotels is the Umaid Bhawan Palace in Jodhpur, India. Asked for a description of what it's like to stay there, ChatGPT described it as "truly luxurious" and "unforgettable," before sharing details like the hotel's history and facilities. Further asked for room categories best for a luxury experience, ChatGPT served up descriptions of its suites.
It was again factually correct, but it lacked the personal nature of travel, Taylor-Lauer said.
"It's really just a matter of understanding what really compels your client, what is going to best serve them for that optimal experience, whatever it is," she said. "And it can change dramatically based on what they're doing and what they're wanting."
Asked its opinion of travel advisors, ChatGPT did a decent job of sharing the benefits they offer, such as their expertise and access. It cautioned the budget-conscious that advisors may charge a fee, but it also suggested upscale travelers may benefit from their "personal relationships with staff at luxury properties."
And the chatbot remained humble: It does not think it could replace an advisor. At least, not yet.
"As a language model, I can provide information and assist with travel planning, but I do not have the ability to provide the personalized recommendations and experiences that a human travel advisor can offer," ChatGPT said. "Additionally, I am not able to handle the logistics and coordination of a trip. Therefore, I do not believe I could fully replace a human travel advisor."
Source: Read Full Article