Delta CEO criticizes Congress over FAA system failure
In the aftermath of the Notice to Air Missions (Notam) system outage that forced the FAA to impose an overnight ground halt on commercial air traffic on Jan. 11, members of Congress promised more FAA oversight.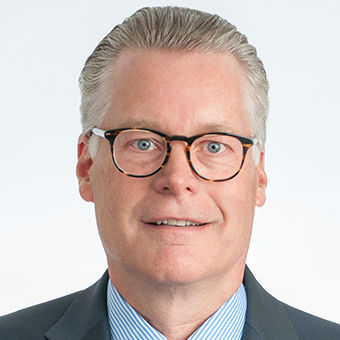 But on Friday, Delta CEO Ed Bastian put the onus for the failure on the lawmakers themselves, at least in part. 
"It's very clear that there has to be a call to action amongst our political leaders, Congress and the White House, to fund the FAA for the resources to do the job," he said during Delta's Q4 earnings call on Friday.
Delta will spend $1 billion on free WiFi — and a whole lot more
Along with the weaknesses of Notam's technology that were exposed by the computer failure, Bastian said the FAA's tools and technology are more broadly outdated. The agency, he added, also suffers from inadequate staffing levels and inadequate funding. 
"There's no question that investment in a modernized air traffic control system would provide more efficiencies as well as growth," said Bastian, who also argued that the status quo is constraining airline operations by slowing flight times and by creating an array of challenges in congested air space over the Northeast and Florida. 
Congress has a Sept. 30 deadline this year to renew FAA authorization. 
Bastian said that the funding mechanism for the agency should be altered so that it is shielded from annual funding debates on Capitol Hill. 
Delta earned $1.3 billion in 2022
The Delta CEO made his remarks as Delta reported net income of $1.3 billion for all of 2022, a return to profitability for the first time since 2019, when the carrier's net income was $4.8 billion. 
Delta reported operating revenue for 2022 of $50.6 billion, exceeding 2019's $47 billion by 8%. But a 16% increase in expenses, driven most dramatically by high fuel costs, held Delta's operating margin to 7.2% compared with its 2019 margin of 14.1%. 
In the fourth quarter of 2022, Delta reported net income of $822 million, compared to $1.1 billion in the fourth quarter of 2019.  The airline's Q4 revenue was $13.4 billion, a 17% increase from Q4 2019, when revenue was $11.4 billion. 
For Q1 2023, Delta is projecting an operating margin of 4% to 6% and a 14% to 17% increase in revenues from Q1 2019.
Source: Read Full Article