11 ways earning and burning points and miles could change in 2021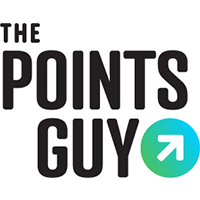 The points and miles world has changed a lot since the start of the coronavirus pandemic — but not in the ways we expected.
Shortly after the pandemic started ravaging the U.S., airlines started extending elite status and mileage validity in what looked to be a consumer-friendly start to loyalty program changes. But reality soon set in, with United devaluing partner awards and — later — Delta following suit and doing the same.
Credit cards, on the other hand, have made largely positive changes. 2020 was filled with bonus spending opportunities and added benefits. This has largely been the case on both transferable points and airline and hotel cobranded cards, wherein they offer
That said, 2021 is a new year, and with positive vaccine news, I expect travel to start picking up in the near future. We expect points and miles to evolve alongside these changes, giving us new opportunities to earn and burn miles.
In this article, I'll give you my points and miles predictions for 2021. The article is split into two parts: changes in mileage earning and changes in burning. I'll also discuss possible elite status at the end of the article.
Let's get started!
For more TPG news delivered each morning to your inbox, sign up for our daily newsletter.
In This Post
2021 predictions for earning miles and points
I think the future is bright for earning miles and points.
Loyalty programs are becoming more important to airlines and hotel groups as a source of additional revenue. For example, 12% of United's 2019 revenue was produced by its loyalty program, MileagePlus. These companies need to "sell" more miles through cobranded credit cards, points transfers and other third-party partnerships to generate more revenue while demand for airfare is low.
With that in mind, here's how miles and points earning might change in 2021.
More credit card earning promotions
Airlines and hotel groups make a lot of money from their credit card partnerships.
Going back to the United example, the company told investors that 71% of miles are actually earned through third-party partnerships. The biggest — and most profitable — of these partnerships is cobranded credit cards and points transfers.
Pre-pandemic, United expected its Chase partnership to generate an additional $400 million in revenue in 2020. It's unclear how this number changed during the pandemic, but it shows us just how profitable these partnerships are.
This will likely lead to airlines introducing extremely lucrative credit card promotions like heightened welcome bonuses and temporary spend bonuses to keep customers spending on their cards.
We saw a lot of this in 2020. Marriott offered record-high welcome bonuses on its cobranded American Express and Chase credit cards. Likewise, Delta and American Express offered customers temporary spend bonuses and limited-time bonuses on select purchase categories like groceries.
This isn't limited to cobranded cards either. American Express recently introduced one of its best-ever public welcome bonuses for The Platinum Card® from American Express. This offers 75,000 bonus Membership Rewards points after spending $5,000 on the card in the first three months of account opening. Plus, you'll earn 10x points on gas and groceries for the first six months of membership, up to $15,000 in spend.
I think this trend will continue through 2021 as airlines, banks and hotels work to increase their customer bases.
Related: The 11 best elevated credit card offers to sign up for in January
New credit cards will hit the market
Beyond promotions, I think we could see new cobranded and transferable points credit cards enter the market too. Like promotions, I think we'll see this both on the cobranded and transferable points side of the market.
Like running promotions, this gives travel companies and banks a way to entice new cardmembers to apply for a  new credit card. I think we'll primarily see these on the lower end of the card spectrum, with these new cards being targeted at casual travelers.
Think cards like the United Gateway Card. This no annual fee card offers new travelers an easy way to earn United miles on everyday purchases. Likewise, it also provides an easy entry into the United ecosystem. This could lead to the cardmember upgrading to a higher-tier United card in the future.
United revamped its entry-level card in 2020, and I expect American and Delta to follow suit this year. I wouldn't be surprised to see Alaska Airlines introduce an entry-level credit card of its own, especially as the company makes changes to its loyalty program before joining the Oneworld alliance in March.
Why casual travelers? Simple: leisure travel will likely recover before business travel. Airlines can use this to entice new travelers with perks and welcome bonuses as they begin to reboot travel in a post-pandemic world, stirring up demand and bringing in loyalty revenue.
Related: 5 ways the coronavirus will change the future of travel
Airlines will run mileage-earning promotions
I also expect that we'll see mileage-earning promotions from airlines and hotels in 2021 to drum up demand. These promotions will likely award bonus points on paid airfare or hotel stays.
We've seen a number of travel companies already do this. For example, Marriott is offering bonus points to Marriott Bonvoy members on their first three stays of the year. This targeted promotion runs through the end of March and the number of points varied by account.
Airlines have been doing the same thing. Alaska Airlines is offering 50% bonus elite qualifying miles on all Alaska-operated flights flown through June 31, 2021.
I expect more of these to roll out, especially on the airline side. We'll likely see bonuses on redeemable points in the near future. Think things like a 50% bonus on redeemable miles for paid flights for a limited time. I'd expect to see these as the coronavirus vaccine becomes more widely available.
Some of these promotions may be restricted to premium cabin flights. This would be a great way for airlines to spark demand in cabins that are traditionally booked by business travelers.
I also expect to see more promotions like United Mile Play that award bonus miles based on how many flights you take in a set amount of time. That said, this type of promotion may come later once business travel starts to pick up around the world.
Related: Here's what points and miles promotions might look like after the pandemic
2021 predictions for burning miles and points
While things seem bright on the earning side, I think the future of redeeming miles could change for the worse in 2021. That's not to say that miles will be worthless, but I think they may be worth less than before in specific cases.
That said, don't rush to cash out your miles all at once. While we may see devaluations, I think we'll also see new redemption opportunities pop up.
Let's take a closer look at my predictions for redeeming miles in 2021.
Points and miles will be devalued across the board
Let's start with the bad news: I think that airline miles will be devalued this year.
The reason? Inflation.
Like currencies, the value of airline miles is likely to decrease as more and more miles are circulated. Points and miles generally show up as liabilities on the issuing airline's balance sheet. They will need to reduce said liabilities as life slowly goes back to normal and people start traveling.
One way an airline can do this is by making awards cost more miles. When a customer redeems miles for an award, more miles will be taken off the airline's books.
So in the end, I think we may see (mostly) minor devaluations across the board. Think awards going up in cost by 5-10%. This will keep loyalty programs attractive to consumers while still reducing the airline's liabilities over time. Unfortunately, I think this could be an industry-wide trend.
Related: Why points and miles are a bad long-term investment
More classic sweet-spots will disappear
As a result of mileage inflation, I think some of our beloved award chart sweet spots will disappear.
We've already started to see this happen in early 2021. Virgin Atlantic replaced its beloved Delta award chart with a distance-based award chart. This skyrocketed the price of Delta awards booked through the carrier — for example, Seattle (ICN) to Seoul (ICN) used to be 60,000 points, but it now costs a huge 130,000 points one-way.
Thankfully, the airline kept old award chart prices for flights from the U.S. to Europe.
I suspect that we'll see more of these devaluations come as the year goes on. Again, airlines will need to find a way to reduce points liabilities on their balance sheets. An easy way to do this will be to close these sweet spots and increase the number of miles required for a ticket.
This will hit sweet spots especially hard as they likely cost airlines the most money. So if there's a sweet spot you want to book for late-2021 travel, consider locking in your ticket now to be safe.
Related: 6 trips you should book at least a year in advance
Partner awards will get more expensive
Further, I think we'll see partner awards get more expensive across the board.
These awards cost airlines more than award tickets on their own planes since they have to reimburse the flight's operating airline. Over the past year, both United and Delta made partner award tickets more expensive — and I think this trend will, unfortunately, continue through 2021.
On the United side, we saw most partner award tickets go up in price by 10% when the airline removed its partner award chart in the spring. These awards get even more expensive when you book close-in to the date of travel.
I assume we'll see American Airlines introduce similar partner pricing increases sometime this year as it aligns itself with its major competitors in the U.S. At the same time, I do not think we'll see this happen with Alaska Airlines as the carrier doesn't operate flights outside of North America.
Related: This is why United is choosing to devalue MileagePlus now
We'll see more limited-time award deals on domestic tickets
At the same time, I think we'll see more limited-time points and miles deals. Think things like Delta Flash Deals, which offer deeply discounted award tickets for a limited amount of time. Generally, we see these deals on domestic award tickets, sometimes dropping prices as low as 4,500 miles one-way.
I think we'll see more of these sales in 2021 across all major airlines. Domestic tickets are an easy way for airlines to lower their liabilities cheaply. These planes are already flying — likely with many empty seats — so it makes sense for airlines to discount award tickets to fill them.
This isn't necessarily a bad thing either. International travel will stay restricted through a good portion of 2021, so most of our travel will be domestic anyway. This gives you an easy way to save money on these trips.
Related: The best domestic award chart sweet spots
It will be easier to book premium cabin awards
Now for the good news: I think it will be easier to find award tickets in 2021, even if prices are a bit higher.
Air travel demand is expected to stay low through 2021, so naturally, award space will be booked less. This will give you a great opportunity to book usually hard-to-find award seats before travel demand is back in full force.
This trend is already playing out. A couple of weeks ago, we found wide-open business class award space on nearly all of Singapore Airlines' U.S. routes. Likewise, we found excellent Iberia off-peak award space late last month.
Of course, there's a risk in booking travel during the pandemic. The vaccine is rolling out around the world, but borders may stay closed until after you're set to travel. You'll have to cancel or reschedule your trip if this happens.
If you're comfortable with these risks, consider booking future travel now while there's still plenty of open award space.
Related: 6 awards to book for 2021 before travel demand returns
Transferable points will become even more valuable
Here at TPG, we always recommend earning transferable credit card points.
These can be transferred to numerous hotel or airline loyalty programs, giving you a ton of flexibility in how you use your points. For example, American Express Membership Rewards points can transfer to three hotels and 17 airline loyalty programs.
Beyond flexibility, your points are protected from devaluations too. Since you can transfer your points to a number of airlines — some of which are in the same alliance — you can transfer your points elsewhere if one partner devalues its program.
For example, say Avianca LifeMiles raises points costs by 25%. Instead, you can transfer your Amex points to Air Canada Aeroplan or ANA Mileage Club and book your flight at a lower rate.
So if you're putting all your spending on a cobranded credit card, consider switching to a transferable points card. After all, if the last year has taught us anything in the points and miles world, it's that you never know when an airline could devalue its program.
Related: 5 devaluation-proof rewards I'm stocking up on in 2021
2021 elite status predictions
Elite status will also change in 2021 — I think largely for the better.
These programs incentivize the world's most frequent travelers to stick with a single airline. Airlines need repeat business now more than ever, so it would only make sense for them to make elite status more attractive to those getting back on the road this year.
Here's how I think elite status might change in 2021.
Upgrades will be easier to clear
Like award space, upgrades will be easier to clear due to decreased travel demand (compared to 2019 levels) through 2021. This is especially true considering business travel is expected to recover slower than leisure travel post-pandemic.
I've experienced this in my limited 2020 and early 2021 travel. Even as a United Gold and Delta Silver elite, I've cleared upgrades on all of my flights. This includes traditionally high-demand routes like New York to Chicago, where business travelers compete for upgrades.
This is likely to continue through 2021 and possibly 2022, depending on how quickly the coronavirus vaccine is rolled out.
Related: United Airlines worries travel recovery will stall until there's a COVID vaccine
New elite tiers will be introduced or revamped
I think we'll see a lot of reshuffling of elite status tiers too.
This may be through introducing new status tiers or revamping existing elite tiers with new benefits. Both of these will be introduced to reward high-value travelers and entice them to stick to one airline as travel slowly resumes.
On the new status tier side, we've already seen this. Last year, Avianca introduced a new low-tier status tier meant to reward occasional flyers. In early 2021, Alaska Airlines teased a new top-tier travel elite status level that's set to launch later this year.
I think we'll see entry-level and top-tier statuses get the most attention this year. Revamping lower-tier statuses will let new frequent travelers get useful benefits as they start to travel more frequently once the pandemic subsides.
Likewise, revamping top-tier benefits makes it easier for frequent travelers to return to their old airline of choice. Airlines will need to win over business travelers and other frequent flyers — adding new benefits is a great way to do this.
I think entry-level elites will see improved seating and boarding benefits like the ability to select priority seats at the time of booking. Top-tier elites will likely see improved upgrade certificates, better mileage earning and partner benefits.
Related: Delta becomes the first U.S. airline to extend elite status
Bottom line
I think 2021 will be a mixed bag for the points and miles world.
Mileage earning is likely to continue to become easier as we move through the pandemic and airlines. Mileage is a lucrative business that has helped airlines earn income through the pandemic, and they will keep working to earn this income.
But that doesn't come without its downsides. More miles means more liabilities, so we may see miles be devalued over time. While I hope this doesn't happen, it likely will as airlines need to reduce expenses. Only time will tell how bad these devaluations are.
So what should you do? Simple: earn transferable points instead of earning one type of airline miles or hotel points. This will protect you from devaluations and give you more options for redeeming points for airfare and hotel stays. Some of our favorite transferable points programs are American Express Membership Rewards and Chase Ultimate Rewards.
Featured photo by Philip Pilosian/Shutterstock
SPONSORED: With states reopening, enjoying a meal from a restaurant no longer just means curbside pickup.
And when you do spend on dining, you should use a credit card that will maximize your rewards and potentially even score special discounts. Thanks to temporary card bonuses and changes due to coronavirus, you may even be able to score a meal at your favorite restaurant for free. 
These are the best credit cards for dining out, taking out, and ordering in to maximize every meal purchase.
—
Editorial Disclaimer: Opinions expressed here are the author's alone, not those of any bank, credit card issuer, airlines or hotel chain, and have not been reviewed, approved or otherwise endorsed by any of these entities.
Source: Read Full Article