6 hotel loyalty program changes I want to see in 2021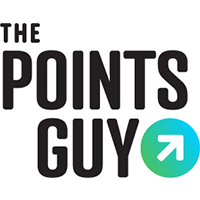 Most of the big hotel loyalty programs have extended elite status and the expiration of rewards. Some have even reduced elite status qualification requirements for 2021, delayed planned award chart changes and announced big promotions. However, I don't think they should stop yet.
Unlike many premium credit cards, we haven't seen much in the way of new benefits to keep members loyal. Industry experts are predicting that it could be years until travel fully recovers, so hotels need to step up their game.
In this post, I will share six hotel loyalty program changes I'd love to see happen this year.
For the latest travel news, deals and points and miles tips, sign up for our daily newsletter.
More collaboration with airlines
Several hotel chains have partnerships with airlines and provide certain elite members with reciprocal benefits. For example, Marriott Bonvoy partners with United and World of Hyatt partners with American Airlines.
In Marriott's case, Titanium Elite and Ambassador Elite members get complimentary United Premier Silver status, which comes with a 40% mileage bonus, access to Economy Plus/preferred seating at check-in and more. Similarly, Hyatt gives its Explorist and Globalist elites opportunities to fast-track American AAdvantage status. Additionally, all Hyatt elites can earn one bonus point per dollar spent on qualifying AA flights, while all American elites can earn one bonus mile per dollar spent on qualifying Hyatt stays.
It would be great to see programs like Hilton Honors and IHG Rewards Club announce similar partnerships. Additionally, Marriott could enhance its partnership with Marriott by offering reciprocal point earnings like Hyatt does with its American partnerships. These partnerships make hotel elite status much more desirable and can influence what hotels frequent travelers are loyal to.
Reducing elite qualifications permanently
Many hotel chains have adjusted their elite status qualifications in the last couple of weeks. Some have made it easier to qualify for status this year through limited-time promotions, while others have reduced 2021 qualifications altogether.
Even with COVID-19 vaccines starting to become available to the general public, many industry experts predict that it will take several years for travel demand to bounce back. Business travel will take even longer to recover and may never return to the pre-pandemic level. While loyalty programs can't continue giving away elite status too easily forever, they still need to make it attainable.
Longer-term adjustments need to be made based on demand. For instance, Hilton and Hyatt cut elite status requirements in half this year. While it's unlikely those adjustments would continue next year, permanently reducing the requirements by 20 to 25% seems realistic.
Related: All of the elite qualification changes you need to know about for 2021
Fortunately, even if qualification requirements go back to normal next year, there will still be ways to fast-track elite status. That's because most hotel credit cards come with some form of automatic elite status. For instance, you can get automatic top-tier Hilton Honors Diamond status just by having the Hilton Honors Aspire Card from American Express. Additionally, a number of cards, such as the Marriott Bonvoy Boundless Credit Card, come with automatic elite night credits.
Video: Wanderlust Withdrawal? This Is The New Travel Trend Of 2021… (Buzz60)
Here's How You Can Replace Your Commute If You Miss Your Routine

Buzz60


Majority of Americans Want to Step It Up This Year When It Comes to Home Decor

Buzz60


Watch These Cute Zoo Animals Frolic In The Snow!

Buzz60


Need A Gym? How You Can Get A Free Backyard Shred Shed From Muscle Milk Worth $50K!

Buzz60


Women Admit to Having Gone Grey Faster in 2020 Than Any Other Year

Buzz60


Avoiding Crowds? This New Tool Helps You Dodge Possible COVID Hotspots!

Buzz60


These Squirrels Skiing and Riding Snowmobiles Is Exactly What We Needed to See Today

Buzz60


Watch this family of deer jump and play in the Texas snow

Buzz60


Just Plane Secret! Here Are a Few Secrets About Airplanes You May Not Have Known!

Buzz60


Wanderlust Withdrawal? This Is The New Travel Trend Of 2021…

Buzz60


So Cute! Endangered Baby Rhino Born at Polish Zoo

Buzz60


Unhealthy Mistakes People Make When Drinking Apple Cider Vinegar

Buzz60


Prince Harry Reportedly Misses This Part of Royal Life the Most

Buzz60


Look at This Adorable Calf Snuggling With Her Family and Canine Pals!

Buzz60


This Snake Surprised an Actor in His Bathroom

Buzz60


Here's How You Can Replace Your Commute If You Miss Your Routine
If you're working remotely and missing your morning commute, you are not alone! Buzz 60's Chandra Lanier has the story.


Buzz60



Majority of Americans Want to Step It Up This Year When It Comes to Home Decor
A survey conducted by OnePoll on behalf of Puffy found that Americans are going to take their projects to the next level in 2021. Buzz60's Johana Restrepo has more.


Buzz60



Watch These Cute Zoo Animals Frolic In The Snow!
Buzz60's Lenneia Batiste has more on an adorable video of animals at Tallin Zoo in Estonian frockling in the snow.


Buzz60

Related: The best hotel credit cards
More confirmed suite upgrades for top-tier elites
World of Hyatt is currently the only program that lets members confirm suite upgrades at the time of booking. Marriott allows members to confirm upgrades in advance through Suite Night Awards (SNAs), but they only begin to clear within five days of arrival, and even then, there's no guarantee that they'll clear. Meanwhile, Hilton and IHG don't offer confirmed suite upgrades at all. Hilton piloted confirmed suite night upgrades at booking in 2019, but there've been no updates since then.
Expanding this benefit for top-tier elites would go a long way for members and shouldn't cost the hotels much, considering many suites are currently sitting empty anyway.
Related: How and when to use Hyatt upgrade certificates
Make suite bookings more rewarding
Speaking of suites, hotels should make stays in suites more rewarding. Right now, with all chains, members earn one elite night credit per night (excluding promotions) regardless of the room type. On the other hand, many airlines award elite qualifying miles based on the cabin flown, with business and first-class earning more elite qualifying miles than coach. Suites can often cost more than double the standard room price, so hotels should consider rewarding those that pay for them with extra elite night credits. Although minor, this change could drive up suite bookings.
Related: The best credit cards to jump-start elite status
Waive resort fees on award stays
Per program rules, Hilton and Hyatt are the only major chains to consistently waive resort fees on award stays. Marriott and IHG, on the other hand, do not. If you're redeeming points for a free night, you want your night to be free. These mandatory charges typically range from $20 to $50 a night, so they can really add up. Even worse, they are often hidden from travelers until they reach the checkout page.
These fees often include benefits that elites would get anyway, such as premium internet and bottled water. Obviously, I'd like to see resort fees eliminated entirely, but waiving them on award stays would be a good start.
Related: How to avoid resort fees
Add a tier above Hilton Diamond
The final change I'd like to see is specific to Hilton Honors. Specifically, I'd like to see Hilton add a new elite tier above Diamond.
There's lots to love about Hilton Diamond, such as free breakfast, the opportunity to get suite upgrades and how easy it is to get to this level. However, adding a higher tier would reward those who earn status through loyalty, as opposed to a cobranded credit card or status challenge. You can read more about why I think Hilton should do this in this post, but it would be a good opportunity for the program to offer key benefits it currently lacks, like confirmed suite upgrades and late check-out.
Related: 7 reasons to get the Amex Hilton Aspire card
Bottom line
Elite status and reward extensions, reduced qualification requirements and promotions are great, but there's still much to be desired. Hotel loyalty programs need to do more to encourage members to be loyal and spend more nights with them once these limited-time changes begin to expire. It will be interesting to see how hotels adjust their loyalty programs in the coming months.
Featured image of the Kimpton Rowan Palm Springs courtesy of the hotel.
SPONSORED: With states reopening, enjoying a meal from a restaurant no longer just means curbside pickup.
And when you do spend on dining, you should use a credit card that will maximize your rewards and potentially even score special discounts. Thanks to temporary card bonuses and changes due to coronavirus, you may even be able to score a meal at your favorite restaurant for free. 
These are the best credit cards for dining out, taking out, and ordering in to maximize every meal purchase.
—
Editorial Disclaimer: Opinions expressed here are the author's alone, not those of any bank, credit card issuer, airlines or hotel chain, and have not been reviewed, approved or otherwise endorsed by any of these entities.
Source: Read Full Article