American Airlines to retire entire Embraer 140 fleet in May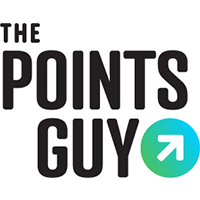 Load Error
Another set of planes is destined for the boneyard.
Over the weekend, American Airlines removed the Embraer 140 (E140) fleet from its schedule effective May 5, 2021, according to Cirium timetables and later confirmed by the carrier.
American's vice president of network planning, Brian Znotins, told TPG that "we are publishing our plans now to phase out that aircraft type. As we continue bringing larger regional jets into our system, the Embraer 140s are the first we are phasing out."
Sign up for TPG's free new biweekly Aviation newsletter for more airline-specific news!
Cirium Fleet data shows that there are 31 E140s either in service or in storage for American's regional affiliate Envoy Air, with only eight actively flying for the airline. These planes were all delivered from 2001 to 2003, making them roughly 18.8 years old on average.
With 16 rows of seats in a 1-2 layout, the Embraer 140s are the smallest regional jet that American currently flies. With just 44 seats in an all-coach configuration, most flyers likely won't miss the tight arrangement. (However, solo travelers might miss the single-seat option.)
In February 2021, Cirium schedules show that the E140 is primarily based at American's mega-hub of Dallas/Fort Worth (DFW), with a total of 810 commuter hops to cities like Laredo, Texas (LRD) and Montgomery, Alabama (MGM).
In years past, American has placed these jets on a number of routes from its two New York-area hubs of JFK and LaGuardia. But with the recent news of the Northeast-focused alliance with JetBlue, American promised to upguage its New York flying to aircraft with a first-class cabin, like the Bombardier CRJ-700 or the Embraer 175.
The E140 will become the latest plane to exit the American fleet during the pandemic. To date, the Fort Worth-based carrier has retired the Airbus A330, Boeing 757, Boeing 767, Embraer 190 and Bombardier CRJ-200.
More: American Airlines unveils major Miami expansion, another new route to Tel Aviv
It's no secret that the Embraer 140s were on their way out. It was just a matter of when. When Envoy announced that it would close its New York bases in September 2020, the carrier also confirmed that the E140's days were numbered.
Znotins conceded that the exact retirement date could always change: "as we've learned through this crisis, sometimes things need to be tweaked from time to time."
For now, though, there are just about three months left to catch a ride on an American Airlines Embraer 140.
Featured photo by JT Genter/The Points Guy
SPONSORED: With states reopening, enjoying a meal from a restaurant no longer just means curbside pickup.
And when you do spend on dining, you should use a credit card that will maximize your rewards and potentially even score special discounts. Thanks to temporary card bonuses and changes due to coronavirus, you may even be able to score a meal at your favorite restaurant for free. 
These are the best credit cards for dining out, taking out, and ordering in to maximize every meal purchase.
—
Editorial Disclaimer: Opinions expressed here are the author's alone, not those of any bank, credit card issuer, airlines or hotel chain, and have not been reviewed, approved or otherwise endorsed by any of these entities.
Source: Read Full Article