Credit card refunds are a matter of nonbinding 'policy': Travel Weekly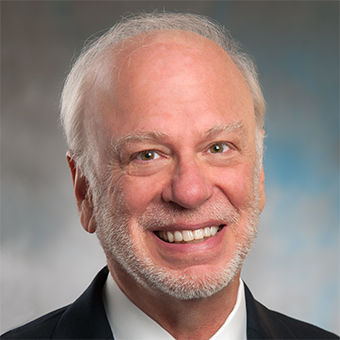 Q: For Crystal Cruises passengers who paid for future cruises by credit card, it has been widely assumed that the credit card companies will provide refunds. For example, on its website the Federal Maritime Commission states that, "Prior experience has proven that … credit card issuers often provide quicker and fuller reimbursement to passengers than any claims process established under the financial instruments issued pursuant to Commission requirements." Similarly, the consumer website called Elliott Advocacy states, "If you've paid a cruise line for a trip it's no longer able to provide, your credit card company should protect you." Most of my agency's clients paid for future Crystal cruises by credit card. Do they really have a right to get their money back from the credit card companies?
A: Contrary to popular belief, most of your clients do not have a legal right to a refund just because they paid by credit card. The clients need to depend on the nonbinding "policy" of their credit card issuers, which does not always result in a refund.
The only relevant law is the Fair Credit Billing Act of 1974 (FCBA), which provides a refund under only these ridiculously limited circumstances: a) you have tried in good faith to get a refund from the merchant, b) the place of purchase must have been in your home state or within 100 miles of your mailing address and c) you must not have fully paid for the purchase. 
For most clients, the 100-mile rule and the not-yet-fully-paid parts of the rule mean that clients outside South Florida, where Crystal credit card purchases were processed, or clients who paid in full, including clients who used future cruise credits to pay for their cruises, have no legal rights under the FCBA.
What about the "purchase protection policies" that some major credit cards offer, including American Express? I examined the agreements covering these policies, and not a single one of them applies. They apply only to goods that are lost, stolen or broken, and the protection lasts for only 90 days after the purchase.
What about those lengthy cardholder agreements that everyone gets on paper when they receive their credit card and that they then put away without ever reading? I examined several of them issued by the biggest card issuers: Chase, Citi and American Express. Not one of them expands on the limited FCBA protections covered above. While some of the cardholder agreements provide for arbitration of disputes, you cannot win an arbitration if you have no legal right to the refund in the first place.
Finally, what about the alleged reserves that the major credit card companies forced Crystal to deposit, as reported by Afar? If these deposits exist at all, they are for the benefit of the credit card companies, and they do not create new rights for cardholders.
I don't mean to imply that getting a credit card refund is hopeless, just that you need to depend on the goodwill of the credit card issuer.
More Legal Briefs on Crystal Cruises refunds:
Who can tap Crystal's 'reserve accounts'?
Obtaining Crystal refunds not as easy as ABC
Where do Crystal's woes leave advisors?
Source: Read Full Article