Current airline elite status match and challenge options you should know about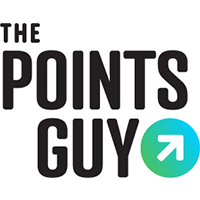 Editor's note: This is a recurring post, regularly updated with new information.
We're all looking for an avenue to make air travel more comfortable and affordable. Benefits like upgrades, lounge access, early boarding, free seat selection and waived baggage fees are universally desirable but only applicable to the small percentage of flyers who hold elite status — or the right credit card.
Most elites earn status via the traditional method of many days in the air and thousands of dollars spent with a single airline. That's not an option right now due to the pandemic. However, there are ways to get around these requirements or leverage a soon-to-be-expiring status to jump ship to another carrier. This can be especially valuable if you realize you might not be able to requalify for the same elite status you currently hold. Today I'll highlight how you can shortcut your way to elite perks by completing a status challenge or (if you're lucky) by utilizing a straight status match.
For more TPG news delivered each morning to your inbox, sign up for our daily newsletter.
In This Post
Status matching in the COVID-19 era
I can't see many situations where undertaking a status match makes much sense, with travel greatly reduced. As noted below, with several programs, status matches are capped at once in a lifetime or once every several years. I suspect most of us won't be flying anywhere near the amount we were in 2019 anytime soon, so it would take a unique circumstance to try to match or challenge right now.
On top of that,  almost every airline has extended elite status for an additional year, so 2021 would likely be a better time to spend financial resources on a status match or challenge for 2022. Finally, based on trying to get in touch with several of the programs below, things are currently in a constantly evolving state and agents either didn't know much or cautioned that rules could change without notice.
Successfully matched or challenged status may also not be automatically extended for all of 2021. If it isn't, you will face an uphill battle pleading your case to non-empowered phone agents. I can't currently recommend a status match or challenge to the vast majority of TPG readers.
Preparation and precautions
To help you successfully complete a status challenge or obtain a match, let's first cover both strategies' basic principles. With a status match, an airline will give you an equivalent or lower status tier based on the status you've earned with another program. The matching airline will ask for proof of your status, usually via a photo of your membership card and a mileage statement showing your recent activity.
WARNING: A Photoshopped or HTML code-altered credential only risks getting you in trouble with programs. It could lead to more severe consequences, like losing your account altogether. It's not worth it.
With a status challenge, an airline may or may not require you to already have status. The carrier will specify the number of elite-qualifying miles you must earn — and sometimes elite-qualifying dollars you must spend — in a given time frame to achieve a specific elite tier. Many challenges are structured to earn different elite levels and some even allow you to enjoy temporary status during the challenge period.
Related: How The Points Guy earns his elite status
Where most status hopefuls run afoul during challenges is not understanding the formulas for earning elite-qualifying miles and elite-qualifying dollars and finding themselves short at the challenge deadline. For example, elite-qualifying miles earned from cobranded credit cards generally do not count toward the requirements for a challenge. Only the base fare on certain airline tickets will count toward elite-qualifying dollars.
It's also important to note that elite-qualifying miles are typically calculated differently when flying on partner airlines. These tickets are not always eligible for status challenges. With the often complicated formulas required to decipher these earnings, make sure you double- and triple-check your research when planning your challenge strategy.
Many times, members receive targeted offers for status challenges. Ensure your email preferences are set up to receive all offers available and follow TPG to know when the occasional non-targeted status match appears.
A few other things to keep in mind:
Most status challenges and matches are limited to once per lifetime, per account. United is a notable exception, offering these once in five years. Delta offers them once every three years.
Try to complete a match or challenge after June so you can enjoy status the rest of the year and hopefully have a chance to keep it through to the following calendar year (you should read the terms to be sure this works on the specific carrier).
Keep an eye on airline mergers and acquisitions so you can strategically complete a status match or challenge with the airline being absorbed. This will hopefully grandfather you into status with the new airline.
Airlines don't always publicize their status match/challenge opportunities. Many phone calls and emails to generic "contact us" addresses are often necessary, as is reading sites like FlyerTalk and Status Matcher. For programs where an official status match program is not made publicly available, your experience may differ from other flyers  — since whether or not you get matched may depend on the agent who processes your request.
With that out of the way, let's take a look at the current status match and challenge options readily available across major airlines.
Related: Credit cards that can help you earn airline elite status
Air Canada
With all of the changes to Aeroplan, it's no surprise Aeroplan's elite status is also one of the affected assets. Air Canada Altitude became Aeroplan Elite Status in November 2020. The new program has six different elite status levels, some of which you can earn without flying. You can earn 25K status with the Everyday Status program by earning 100,000 Aeroplan points from any eligible transaction, including points earned from travel, credit card spending and purchases through the Aeroplan shopping portal.
As part of the new program rollout, Air Canada has temporarily discontinued both its status match and challenge programs. When I sent an email to request a status challenge, I received the following reply:
Thank you for your email regarding your interest in joining Air Canada Altitude. We are pleased to have the opportunity to address some of your questions.

Air Canada no longer offers status matches. This policy has been replaced with the Altitude Challenge initiative, whereby customers must earn a given number of Altitude Qualifying Miles (AQM) or Altitude Qualifying Segments (AQS) on eligible flights within a 90 days challenge period in order to receive an Altitude status for the remainder of the benefit year.

Customers holding a status with another airline's frequent flyer program may ask Air Canada to participate in a Status Challenge in order to obtain a comparable Altitude status by sending in a scanned copy of their current frequent flyer membership card or a screenshot of a digital version (your name, the status and the expiry date must be clearly visible) and their Aeroplan number.

If you are interested in participating in a Status Challenge, please send an email to [email protected] with the requested documentation at your earliest convenience.

Regrettably, we are unable to offer Altitude Challenges to customers holding status with a Star Alliance member airline.
A follow-up to the new email address specified in the message prompted the following response:
Thank you for your email regarding your interest in joining Air Canada Altitude.

With the launch of the new Aeroplan on November 8, we have put a temporary halt on the Status Challenge program.

Be on the lookout for new exciting opportunities to become an Aeroplan Elite Status member.
Alaska Airlines
In 2019, Alaska Airlines updated its status match policy to include a challenge. You'll still be able to match from the same airline programs as before, but your Alaska Airlines status is only valid for a limited 90-day period. To keep your new Alaska status after this period, you'll need to fly a certain number of miles on flights marketed by Alaska Airlines and operated by Alaska Airlines, Horizon or SkyWest, depending on what tier you're matching to:
MVP: 5,000 miles
MVP Gold: 10,000 miles
MVP Gold 75K: 20,000 miles
The good news is that unlike many programs, Alaska will still allow you to match to its top-tier MVP Gold 75K level. To submit a request, simply head to the dedicated website and upload a screenshot of your current competing mileage statement with your name, current status and miles earned year to date.
If you're matched to MVP Gold 75K, you're not eligible for the 50,000 bonus miles associated with qualifying for MVP Gold 75K status. However, reports indicate that matches to Gold and Gold 75K do include the four Gold Guest Upgrades conferred when you reach those levels.
Note that if you make your request by the end of June and complete the requirements, you can keep your new status through the end of the calendar year. If you start your status match on or after July 1, your status will be valid through the end of the following year. So make sure to keep this in mind when deciding how to time your challenge.
Related: What is Alaska Airlines elite status worth?
American Airlines
COVID-19 has certainly wreaked havoc on formal status challenge programs of American, Delta and United. American has specifically addressed customers who were in the middle of status challenges when the pandemic hit and promised to roll out a new publicly available status challenge soon. While we wait to hear details of the new program, there are a couple of other ways to get a shortcut to American status.
You could also get lucky and receive a targeted free status gift or challenge, with no up-front, out-of-pocket cost. These have (in the past) allowed flyers to snag up to Executive Platinum status. One TPG reader recently received the following Platinum status challenge to be completed within 3 months:
12,000 Elite Qualifying Miles (EQMs) + $1,500 Elite Qualifying Dollars (EQDs)

OR

14 Elite Qualifying Segments (EQSs) + $1,500 EQDs

Eligible Airlines
Lastly, if you hold World of Hyatt Explorist or Globalist status, the program's new partnership with American may offer you a status challenge. Some Hyatt Globalist members have even been gifted American Airlines Executive Platinum elite status, a worthy reminder to always consider partnerships in your quest for elite status.
Delta
Delta has an official SkyMiles Medallion Status Challenge landing page where you can upload proof of your current status and request a challenge. There is a specific warning at the top about COVID travel restrictions and the impact on your travel, so be careful about undertaking a challenge right now. However, Delta is giving status earned from a successful challenge validity all the way until January 2022.
The challenge requires earning 12,500 MQMs in 90 days for Gold status or 18,750 MQMs in 90 days for Platinum. I completed a Delta Platinum Medallion status challenge two years ago and it was quite simple. I sent in copies of my expiring AA Executive Platinum status via the website and heard back eight days later that my challenge had begun.
Related: What is Delta elite status worth?
Emirates
Past reports indicated that Emirates used to give a straight match to Skywards Silver for almost any airline status shown. In 2019 I filled out the generic "contact us" web form on Emirates.com. I received an email 24 hours later offering Silver status in exchange for proof of my American status, which was valid through the end of 2019.
However, more recent reports indicate that you must now complete two round-trip "Flex" economy-class flights or one round-trip business-class flight.
In addition, the email I received also specified no other status would be given because "To upgrade anyone into this (Gold) tier would devalue the support of some of our existing top flyers who have worked hard to achieve this status." Most online reports back this statement up.
What makes this possibly lucrative is the relaunched "Your World Rewards" partnership between Marriott and Emirates. Silver status would allow you to earn 1 bonus Skyward mile for every dollar spent on qualifying Marriott stays.
Frontier Airlines
Frontier's latest status match offer ended on Dec. 31, 2020 and no new offer has been announced. You can, however, fill out this registration form and get notified if that changes.
In the meantime, you can use the Frontier World Elite Mastercard to earn 1 Qualifying Mile toward status with every $1 spent on purchases.
The information for the Frontier World Elite Mastercard has been collected independently by The Points Guy. The card details on this page have not been reviewed or provided by the card issuer.
Related: I was offered top-tier airline elite status for $499 — here's why
Hawaiian Airlines
Hawaiian Miles is offering status matches all the way up to top-tier Platinum status and with as little as a 24-hour turnaround — but there seems to be a catch. If you submit documentation of status and activity with a partner airline, it needs to include flight activity to destinations Hawaiian airlines serves.
For status match requests, Hawaiian requires two things that can be submitted here:
Proof of current elite status
Documentation of flights completed that earned the elite status.
Matches are good for one calendar year from the time of upgrade.
JetBlue
There are currently no status match or challenge options for JetBlue. You can earn Mosaic status by spending $50,000 dollars annually on the JetBlue Plus Card.
I got lucky in 2017 and filled out the TrueBlue "contact us" web form with a screenshot of my AA Executive Platinum status. I was matched to Mosaic status from September to January 2017. Repeat attempts of my effort have not yielded success, though JetBlue has offered challenges at least once a year for the last few years.
The information for the JetBlue Plus card has been collected independently by The Points Guy. The card details on this page have not been reviewed or provided by the card issuer.
Related: What is JetBlue elite status worth?
Southwest
The Southwest status match and challenge programs were previously difficult to find — it required calling in and finding an agent who knew the program existed. But the airline has now brought the program out of the shadows and has all the terms and conditions on its website, including the option to register for the match online.
You'll need to have status with another domestic airline to be eligible to match to Southwest A-List status, but it appears any status will do. To start the process, submit proof of your status and information using the website linked above. You could also email your name, Rapid Rewards account number and documentation of your elite status to southwest.statusmatch@wnco.com. Once the request is processed, you'll receive promotional A-List status for 90 days. According to Southwest, this typically happens within 12 business days of submission.
Related: What is Southwest elite status worth?
To extend your A-List status for an additional 12 months, you must book and complete three qualifying round-trip flights (or six one-ways) within 90 days. Flights must be revenue fares, not award tickets. Current A-List members with expiring status are not eligible to status match.
Note that the terms and conditions state you must book and complete your flights during the 90-day period, so existing bookings theoretically won't count. However, since Southwest makes it easy to cancel and rebook flights without penalty, you should be able to turn existing bookings into new ones without too much trouble as long as the fare hasn't increased.
Do note that the Southwest status match is available to you if you haven't received promotional A-List status in any program — including a status match and challenge — within the last 12 months. This also means that you're eligible to request and complete another challenge after your matched status expires.
United
United is offering a Premier Status Challenge Program through June 30, 2021. You can register for and undertake one if you have Delta or American elite status.
After you enroll via the online form, you basically have 120 days to earn both a specific number of Premier Qualifying Flights (PQF) and Premier Qualifying Points (PQP) to obtain permanent Premier status. You will hold temporary status during the challenge period.
Generously, United is also awarding status good until January 2022 for anyone who completes the challenge on or after July 1, 2020. Challenges are limited to once every five years per MileagePlus account.
Bottom line
In addition to the above programs, I checked with Air France-KLM, Copa Airlines, Qantas and Etihad, all of which said they were not currently offering a status match or challenge. In the spring of 2020, Qatar Airways ran a status challenge for elite members of select airlines. Hopefully, we will see something similar in the future.
Airlines typically utilize a match or challenge to lure elite customers (who represent a significant revenue source) away from the competition. However, that doesn't mean we, the customers, can't benefit from these opportunities as well. They provide a shortcut to great perks and cost-saving measures such as waived fees. It could even make sense to undertake a challenge to enjoy benefits for one specific (likely international) trip.
That said, make sure you understand all the terms and conditions of a status match or challenge before you apply, and be sure you can meet the requirements before submitting your request. This is especially important with timing, so you don't miss out on a specific level. Also, don't forget to check for match or challenge opportunities with foreign carriers that could provide alliance elite status and earn you lounge access or increased baggage capacity.
Benji Stawski contributed to this post.
Featured photo by Philip Pilosian/Shutterstock
SPONSORED: With states reopening, enjoying a meal from a restaurant no longer just means curbside pickup.
And when you do spend on dining, you should use a credit card that will maximize your rewards and potentially even score special discounts. Thanks to temporary card bonuses and changes due to coronavirus, you may even be able to score a meal at your favorite restaurant for free. 
These are the best credit cards for dining out, taking out, and ordering in to maximize every meal purchase.
—
Editorial Disclaimer: Opinions expressed here are the author's alone, not those of any bank, credit card issuer, airlines or hotel chain, and have not been reviewed, approved or otherwise endorsed by any of these entities.
Source: Read Full Article