Delta exec Ranjan Goswami on the creation and goals of Delta Sync
Ranjan Goswami, Delta's senior vice president of customer experience design, led the effort to launch Delta Sync and also oversees the airline's customer data and product strategy efforts. He was at CES earlier this month when Delta CEO Ed Bastian announced free WiFi and how that would become the foundation for an ambitious initiative called Sync. Travel Weekly editor in chief Arnie Weissmann was at CES and spoke with Goswami about Sync and other personalization programs he's working on.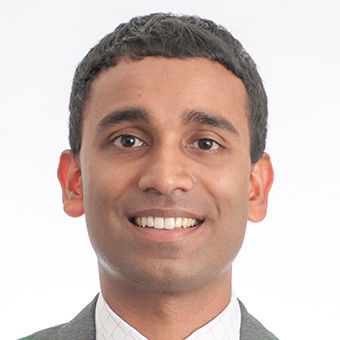 Q: Free WiFi aside, the launch partners in Sync seem mostly to be an extension of your entertainment offerings and a bid to get more sign-ups for SkyMiles accounts. Where does the personalization come in?
A: Basically, Sync is the umbrella brand that's telling you Delta knows you and Delta wants you to be seen and acknowledged. Ultimately, if we get it out the way that we envision, you're going to see Delta Sync around things like facial matching. It's an evergreen place that will make a customer know that Delta is really working to try to learn about them and show them that they know them.
Q: How do you balance the desire to collect more information about customers with their need for privacy?
A: You've got to give customers choices, and you have to be transparent. Even with free WiFi, if you decide you don't want to use a SkyMiles login, you can pay for it. We give you that option. And when you log in, we also tell you what you're opting into and what you may want to opt out of.
Customers have told us that they expect us to do some proactive things with information about them. For instance, if they're logged in, and we know they've checked a bag, the screen should tell them what carousel the bag is going to be at.
Q: Ed Bastian mentioned sports, retail and gaming are likely to be added to Sync. You already have multiple live television sports channels in the entertainment system. What will be different?
A: It's still being figured out, but it's not just about television. We're talking to the leagues. More to come with retail, because it's a broad category and there's a lot for travelers to interact with.
Q: QVC in the air?
A: Hopefully, a lot more curated and a lot more relevant.
Q: Could gaming mean gambling?
A: I don't know about that. The New York Times games are the first iteration. So, we'll see.
Q: You're beta testing what you call Parallel Reality at Detroit Metro, in which an airport screen can, through facial recognition or a boarding pass scan, provide flight information such as the gate, whether it's on time, etc., but personalized to multiple passengers looking at the screen at the same time, showing only their information to them. How is the beta test going?
A: In Detroit now, every day, about 1,000 to 1,500 customers are interacting with this beta test. They come down the escalator from security, opt in to see it and it's literally communicating to you, Arnie, or me, Ranjan. Imagine if you didn't have to search through the display for your flight. Customers are delighted by it. It's actually improving our satisfaction scores for customers who go through it. They just can't believe it.
Now imagine a world where, when you get to Detroit, the screen says, "Arnie, you've arrived a little early. Do you want to use 500 SkyMiles to get a Starbucks coffee? It's just down the way, to the right." Or, "Arnie, you don't have time to get a coffee. We have Starbucks on the plane. Get to the plane now." 
Source: Read Full Article