Dispatch, Charleston: Rousing the spirit of the Gullah Geechee
CHARLESTON, SC. — Just like you don't need to know much about art to appreciate it, you don't need to be religious to let the spirit move you on a Gullah Geechee tour of the American South.
And don't make the mistake of thinking you're immovable. Think you're too smart or too stoic to be surprised? That you've seen it all? Wait until you hear tour director Al Harris' fast-talking wit when he whips out a phrase or two in Geechee language.
"Gal, yah frock mighty high init?" Harris shouted onboard a Sites and Insights Tours bus of journalists, content creators and our trip's organizers. "That means your dress is too short."
His quips — many of them common phrases one might hear in the Gullah community (not to mention the laughter that would follow) — only underscored the appreciation I felt at having the opportunity to hear the language of the Gullah Geechee people.
I could feel something inside myself thinking about the mixture of different West African languages and English that makes up the Geechee language, and the history that brought those elements together in the first place. What I was feeling, I don't quite know, but I didn't mind it.
I was on a press trip previewing the first tour to be offered by Black Cultural Heritage Tours in its partnership with Intrepid Travel. It was an abbreviated version of the six-day Charleston to Savannah: Exploring Gullah Geechee Culture itinerary that visits Charleston and Beaufort in South Carolina and Savannah, Georgia.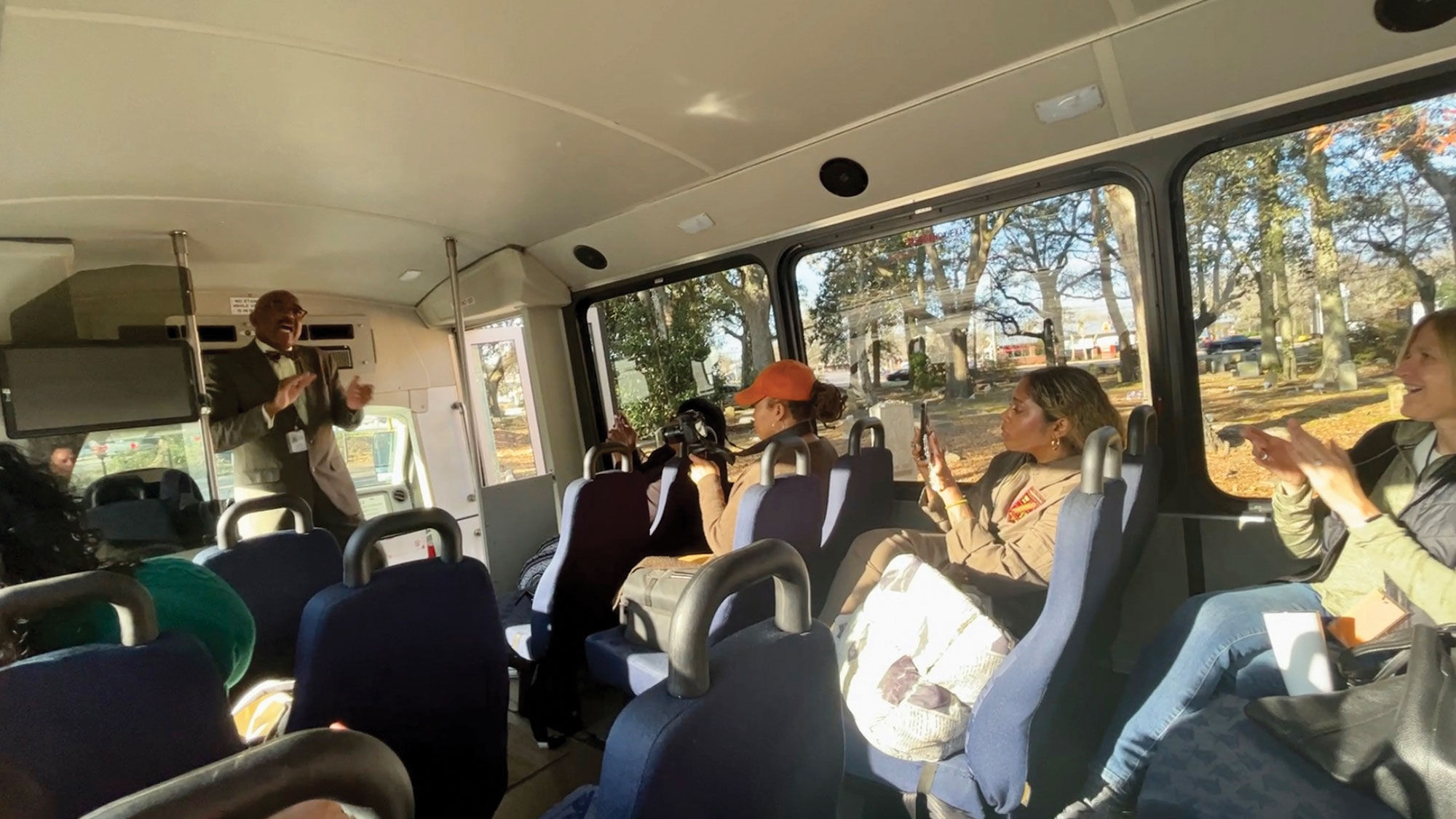 It's the first tour I've been on dedicated to African-American history — one that isn't just about the Civil Rights Movement, which is an important but sometimes overused example of Black history in America because, well, it's usually the only type of Black history people ever talk about.
And there is so much more to the history of Black people in America than just the fight for civil rights.
That's what I love about the tour Stephanie Jones has crafted. Yes, we did cover slavery — and that of course has everything to do with the creation of the Gullah community; it likely wouldn't exist today without the different people from different tribes who were kidnapped from their West African countries and forced into a life of servitude in America for over 200 years.
There are so many great aspects of the tour but some of the highlights have been the interactive activities.
Like learning how sweetgrass baskets are made from Ms. Lucille Smith. It's a craft she's been perfecting since her mother passed down the tradition to her as a child — and one I think I picked up relatively well from Smith when I tried my hand at weaving.
Or learning how a Low Country shrimp boil is made using the same local ingredients that the Gullah Geechee have been sourcing for generations. 
Probably my absolute favorite part of the tour has been hearing and learning about the traditional songs and dances of the Gullah community and watching the many performances along the way. 
You don't just dance during the Gullah Kinfolk show at the Gullah Geechee Cultural Heritage Commission, and you certainly don't just sing along if you know the words during the Saltwata Playerz performance — you feel these rhythms in your bones, deep in your soul, if you let it.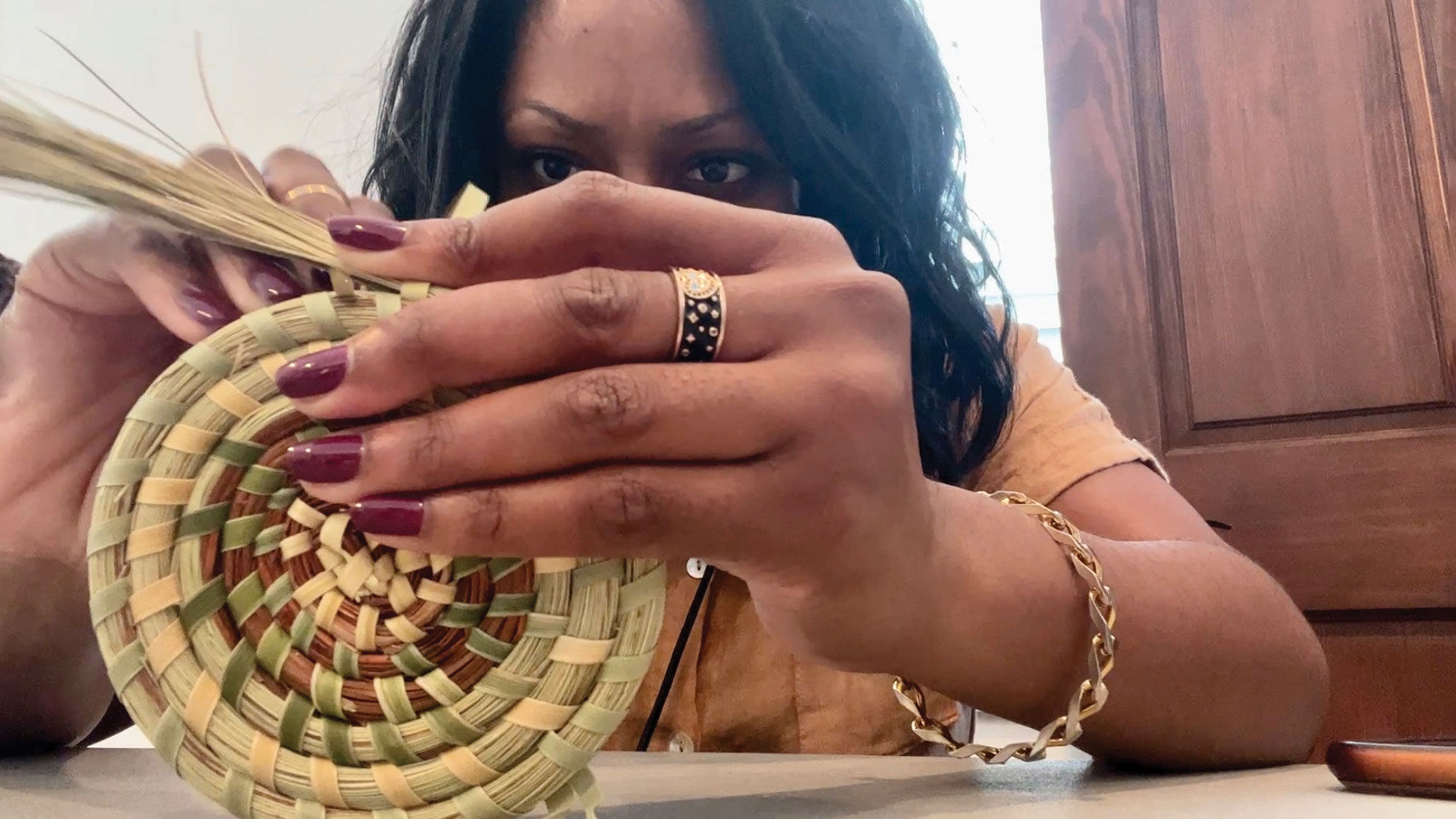 Remember that spirit I mentioned earlier? The spirit of the Gullah Geechee? That's what I was talking about. On this tour, you're not just eating good Southern food, listening to catchy songs and spirituals you can sing along to — and at times feeling infuriated, defeated, knowing that the lowest forms of man's inhumanity against man could be committed at any point in time, let alone a time not so terribly long ago. 
Instead, this tour is about a connection being established, a connection that you're participating in. A connection to the past, a connection to understanding — not just a painful and dark history upon which the foundation of America was built on — but how a people who weren't defeated enough to not only do the best they could with what they had, but did it well. 
Whatever the Gullah Geechee had to do all those years ago, some of it not very long ago at all, they did it well — they did it exceptionally well. And this tour and what it highlights, and the people who have kept this culture alive, the people who have invested in wanting to share this culture with the world, is simply proof of that.
Source: Read Full Article