Hawaii Tourism's Ilihia Gionson on why visitors must continue to come to Maui
In the wake of the devastating Maui wildfire, one of the deadliest in U.S. history and which destroyed much of the waterfront town of Lahaina, the Hawaii Tourism Authority (HTA) has been helping guide the travel industry's response to the disaster. News editor Johanna Jainchill spoke with Ilihia Gionson, the HTA's public affairs officer, on Aug. 15 about why people should still visit parts of Maui that are unaffected by the fires, the cultural importance of Lahaina and how the travel industry has stepped up to help.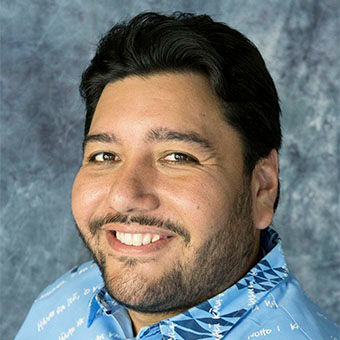 Q: There's been some confusion and mixed messaging about whether people should travel to the unaffected parts of Maui right now. What is the HTA's position?
A: In Gov. Josh Green's latest emergency proclamation he makes it clear that travel to West Maui is out for at least the month of August. And the governor and Maui County mayor Richard Bissen during a press conference talked about the reasons why it was important to keep travel open in other parts of the island. We stand behind that. We want to make sure that there isn't a secondary economic challenge created by this.
Q: How dependent is Maui on tourism? Is it the main driver of the economy there?
A: It is. To give you a sense of scale, the population of the island of Maui is about 160,000 people. On any given day in 2023, the average daily census was about 70,000 visitors. It's big. And if we look at the regions of Maui, very roughly, about half of the accommodations are in West Maui and about half in the other parts of Maui, so the areas of Kihei and Wailea. 
We understand that this is a very delicate time. People are grieving loved ones they've lost. People are still wondering where their loved ones are. So it is a very difficult time for the community right now. And the governor and mayor made it really clear that going to West Maui, if you don't have a responsibility there, is not a good thing at this time. 
More Maui coverage:
Cruise lines modify Hawaii itineraries and donate toward Maui relief efforts
Maui hotels pitch in with recovery efforts
Maui wildfires destroy historical hotels
Advisors assist Hawaii travelers as visitors urged to leave Maui
Q: How significant is Lahaina to Maui's tourism overall?
A: Lahaina is a very special place with so much deep, rich history. Over time, it's evolved. It's been many things. It's been the capital of the Hawaiian Kingdom. It's been home base for generations of Maui chiefs. It's been a center of commerce in whaling. It's been a center of commerce in sugar. And, more recently, it's been a center of commerce in tourism. The thousands of structures that were destroyed, many of them were shops and restaurants and things like that, but the majority of those structures destroyed were multigenerational family homes. Lahaina is important to the visitor industry, but first and foremost, as the home of so many residents.
Q: In what ways has the travel industry responded to this tragedy?
A: The airlines were great in adding additional airlift going out, whether to Oahu or off to the continent. They swapped for larger aircraft to get more people out. Some flew in empty, bringing cargo and relief supplies, and took their customers out. It was really a group lift. The response from the hotels has been amazing, from ground transportation companies, too, because we're talking about moving people from one side of the island to the middle.
The governor has done all that he can do; he's been on the ground many times in support of the mayor and local leadership. And private industry has not hesitated to jump in when emergency management has asked. And it goes to show the power of the travel industry to move people around, get people where they need to go and really help in any way they can. 
Source: Read Full Article